Corporate vision, mission and values

---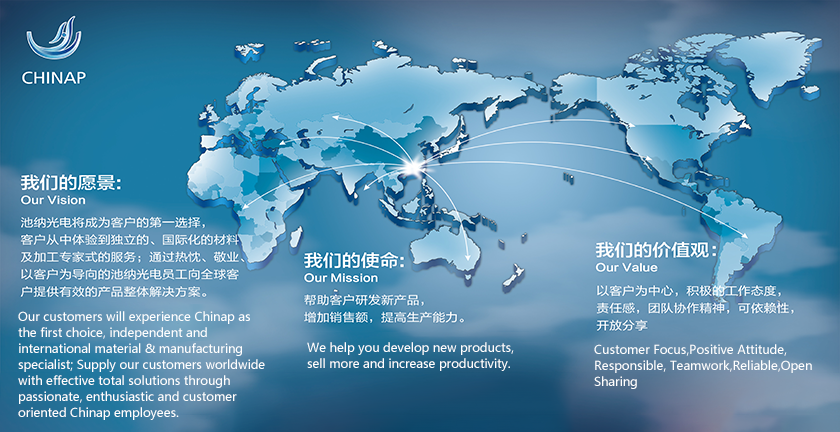 Our vision: Chi Na Optoelectronics will be the first choice for customers, from which customers experience independent, international materials and processing expert services; through enthusiasm, dedication, customer-oriented China Optoelectronics employees to customers around the world Provide an effective overall product solution.
Our mission: to help customers develop new products, increase sales and increase production capacity.
Our values: customer-centric, positive work attitude, responsibility, teamwork spirit, dependability, open sharing.